About Us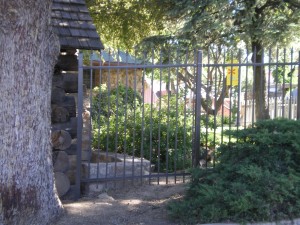 Prescott Fence Company has successfully been in business since 1993. We've grown from primarily supporting the local residential community to being one of the largest commercial fencing companies in northern Arizona. Our customers range from all areas of public, private, and non-profit industries. Prescott Fence adheres to project management principles in effort to keep projects on-time and within budget. Additionally, our fiscally responsible tenets help us pass along savings to our customers.
With an intense focus on quality and customer service we are fortunate to be the fence company of choice with both a repeat and word-of-mouth referral customer base.
With strategic forethought, the Company employs a flexible workforce to successfully complete projects throughout the state of Arizona; our mission is to fulfill customer satisfaction while aiming to meet or exceed expectations on every project.
Prescott Fence specializes the following fencing projects:
• Government, Public works, and ADOT
• Warehouse and Garden Centers
• Commercial, Industrial, and Residential fence
• Chain Link Fence
• Privacy Fence
• Powdercoated Pipe
• Ranch and Equestrian Fence
• School, Park, and Sports Field Fence
• Electronic Gate Operators
ROC #185618